Hebrews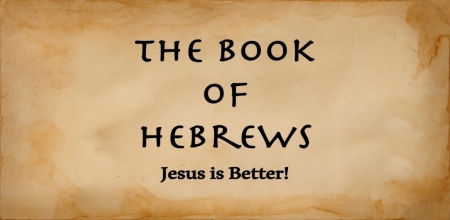 The Bible is our life-line to God. It is the only spiritual food that will keep us alive.

Welcome to a study of one of the most profound books of the New Testament. If you are looking for a model to follow, a cause with which to identify, you'll find it here. If you are looking for some serious study, for solid food instead of baby food, you'll enjoy this study. This first-century letter to the Hebrew Christians is heavy on theology and is filled with all kinds of practical applications for Christian life in this century.

This study will begin Wednesday, November 11 at 6:30 p.m. in Black River Falls.

It will be live on our Facebook page and uploaded to our YouTube channel.

Student lessons can be found in the download library below.